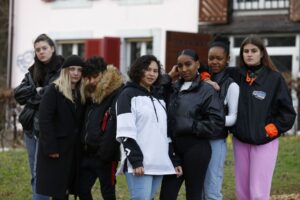 La Mif is an honest and frank portrait of young women who, despite their uncertain situation, brimming with zest for life.
Switzerland – 2021 – 112′
Director: Fred Baillif
Production: Fred Baillif, Agnès Boutruche, Véronique Vergari
A group of teenage girls have been placed in a residential care home with social workers. This forced "family" experience creates unexpected tensions and intimacies. An incident triggers a chain of over-reactions.
trailer