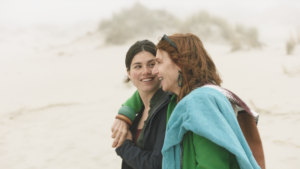 Quicksand is a poignant film about family and loyalty.
Netherlands, Estonia, Greece – 2021 – 90'
Director: Margot Schaap
Production: PRPL / Homemade Films / Homeless Bob Production
Suze (Hanna van Vliet) living with her husband and daughter on a Dutch island gets an unexpected – and unsettling – visit by her colourful and extravagant mother Helena (Elsie de Brauw), throwing her quiet life into disarray. Torn between loyalty to her mother and her family, Suze faces an emotional choice.
trailer
website